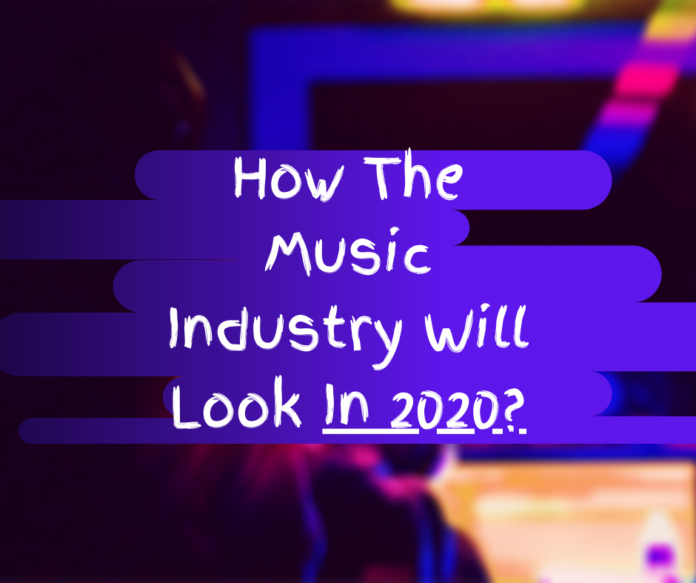 Our world is changing and progressing rapidly, and the music industry is not an exception. We are living in a digital era, and in less than a few decades it has altered the scene dramatically. What is there to be expected next? We have made a list of the biggest trends for music in 2020, and we hope it will be helpful for both beginners and industry veterans.
Shorter tracks
Every year, songs are gradually becoming shorter. In 2019, many Billboard Top 100 songs were, on average, 30 seconds shorter then the year before. This trend is expected to continue this year as well. The streaming boom is among the top reasons for this. Streaming services pay artists after a listener heard just 30 seconds of the track. Another reason is our reducing attention span. If you already have a solid fan base, then this should not bother you. However, if you are just starting out, you should seriously consider cutting your songs down a bit.
AI integration
We are used to thinking that AI technology is something straight out of a science fiction novel or a crazy scientist's dreams, but in reality, the idea is not that futuristic. We use it already, as Siri and "Hey, Google" implemented in our smartphones. Just like that, this technology might soon integrate into the music composing process. Maybe a few years from now, AI will work with mixing and mastering itself, and an artist will only handle the creative process.
Less physical sales
Physical sales are merely a measurement for a musician's success nowadays. Since the introduction of digital music stores, the sales of CDs have been continuously reducing. Even for big, well-established artists. Streaming is changing the situation even more rapidly. It is essential that your put out your music to all major streaming platforms to get maximum attention.
Farewell music genres
We have been hearing a lot bold, genre-bending musical experiments lately, take Lil Nas X's Old Town Road for example. It is country, trap and hip-hop all at the same time. Yet listeners love it! Soon, music genres may stop existing altogether and become a thing of the past. Be brave, don't be scared to take risks, and maybe you will become the next breakthrough of the year!
Social media influence
Social media has made a huge impact on our lives. We check our Instagram or Twitter timeline first thing in the morning. Because of that, social media now plays an important role in any celebrity's brand. As a result of the mass Internet obsession, target advertisement has also become a widespread occurrence. Social media presence along with target advertising will surely boost your sales and popularity.