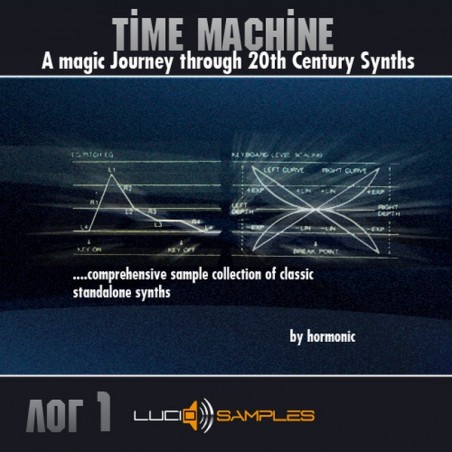  
- Samples aus dem legendären Yamaha DX7
- 72 Multi-Sampled Sounds
- Analog Bässe, Pads, Leads
- Die Größe: 3,6 GB
- Multiformat: GIGA (multis), WAV, NKI, FXP
Hier sind die 250 mächtigsten, verzerrten und zerdrückten Sample Kick zum Verwenden in Musik wie Hardstyle, Hardcore Techno und Gabber! Bounce Kicks und Distorted Kicks werden Ihnen...
Time Machine vol.1, Proben von Yamaha DX7, Sounds von Yamaha DX7
Über Time Machine Vol.1


Hormonic ist stolz, Ihnen eine umfangreiche Sammlung von classic standalone vintage synths darstellen zu können. Diese Bibliothek von samples enthält 1,8 GB von einzigartigen Klänge, die bereit sind, in Ihrem Lieblings-Sampler verwendet zu werden. Alle Proben wurden mit Hilfe von hochwertigen analogen Signalpfad aufgenommen, nur mit der Anwendung von analogen preamps (Vorverstärker). Die Probenahme bei einer Auflösung von 24bit. Die Klangqualität unterscheidet sich von der virtuellen Emulation der VSTi Synthesizer. Die samples sind in vier Formaten zugänglich: GIGA, Wav, FXP, NKI und sind 100% kompatibel mit allen populären, virtuellen Sampler, wie HALion, Kontakt, EXS-24, Emulator X, Proteus X.
Einen sehr großen Anteil in die Schaffung dieser Sammlung von klassischen Synth-Instrumente hatte der legendäre Synthesizer Yamaha DX7!
Try Time Machine Free Analog Synth Samples

Features:
- 3.6 gigabytes of analog synth samples
- Sounds from the legendary Yamaha DX7
- 72 Gig instruments, 25 mb/ instrument
- Additional formats for Ni Kontakt and Halion
- Pure vintage synth sound
- Fat basses, pads and powerful lead sounds
- Recorded using analog devices
- Compatibile with most virtual samplers
- Formats: 24-bit GIG, WAV, NKI, FXP
Der inhalt von Time Machine Vol. 1:

- 30 Dx Basses
- 06 Leads
- 06 Pads
- 04 Dx Pianos
- 05 SFX Synths
- 21 Synths
Sichere Zahlungen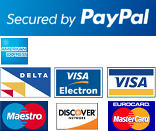 Inhalt herunterladen
Time Machine Vol 1 Multiformat - 3469.55MB
Lizenzvereinbarung
Lizenzvereinbarung
Kunden, die diesen Artikel gekauft haben, kauften auch ...