- The Best Cut-Vocals Sounds!
- 500+ Wav Samples
- 200+ REX2 Loops
- Great for Hardstyle, EDM, Hands Up, Techno
- Tempo of Loops: 138-148 BPM
- 448MB Unzipped Content
- 24-bit Wav & Rex2 Formats
Cut-Vocals Hardstyle Pack - Coolest Cut Vocal Loops & Wav Sounds
About Cut-Vocals Hardstyle
The best novelty of this year, dedicated to creating hardstyle techno music, becomes a fact! We haven't had the opportunity to demonstrate such good and unique samples for a long time. What is the uniqueness of Cut-Vocals Hardstyle? This is a one-of-a-kind sample pack, created in a unique way, with a lot of commitment and patience. It is not only a long time spent looking for the most interesting voices and vocal cuts, but also more or less complicated audio processing processes, including meticulous EQ correction. The result of this work is over 500 exceptional quality, original sounds and loops. We recommend these samples to create new, powerful hardstyle, hands up, EDM tracks, they can also inspire other genres of electronic music.
As already mentioned, the Cut-Vocals Hardstyle pack contains over 500 high-quality Wav samples and loops. In addition, over 200 loops in Rex2 format are also available. All samples are made of selected, cut voices; male and female. Even the bass, although synth-like, was originally a human voice. Arranging any sequences at any pace is possible thanks to one-shot samples. On the other hand, climate loops will instantly feed your music productions with more ready-made ideas. The tempo of the loops is 138-148 BPM. If you need more adrenaline, you can always adapt them to a faster pace, e.g. hardcore techno.
Samples from Cut-Vocals Hardstyle can successfully appear in various genres of electronic music; Hardstyle, Hands Up, EDM, Techno, Trap, Garage, Fidget House, Electro House and others. This is one of the most interesting, in our opinion, novelties from recent years. We encourage you to listen to the demo, which shows some of the uses of this sample pack. All sounds/ loops used in the demos are in the content.
Below is a list of Cut-Vocals Hardstyle content:

61 Bass
44 Glitch
208 Loops Wav
206 Loops Rex2
100 Loops+
62 Male
45 Miscs & FX
22 Voc Kit 1
24 Voc Kit 2
16 Voc Kit 3
33 Vocoder

Content: 613 Wav Samples + Rex2 Loops
Size: 448 MB (unzipped)
Formats: Wav 24-bit, Rex2
Secure payments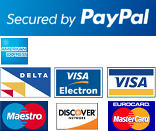 License Agreement
License agreement