About Bronze Package :
6 Week Campaign
500+ Serviced Blogs/e-magazines
Professional Press Release Write up
Social Media Marketing
Articles, News Spots & Press Coverage
Best for: Artist
Bronze Package is the first step in PR campaign ladder, it is highly recommended for artist / DJ's / and small music producers. It is establishing fairly light press coverage for your musicianship, but still it gives you a massive head start in the long run. Social Media tagging and promoting will also bring positive feedback for your work and gain you recognition fairly fast. If you are up for a higher step in PR since you run a bigger business check up the other offers since Lucid Samples offers a great price for Urban Dubz music PR packages.
Music PR Packages comparison:
Bronze Package



6 Week Campaign
500+ Serviced Blogs/E-magazines
Professional Press Release Write up
Social Media Marketing
Articles, News Spots & Press Coverage

- Best for: Artist

Silver Package



6 Weeks Campaign
3000+ Serviced Blogs/E-magazines
Professional Press Release Write up
Social Media Marketing
Articles, News Spots & Press Coverage
Youtube PPC
Radio Plugging

- Best for: Artist / Labels

Gold Package



6 Weeks Campaign
10,000+ Serviced Blogs/E-magazines
Professional Press Release Write up
Social Media Marketing
Articles, News Spots & Press Coverage
Youtube PPC
Radio Plugging
Club Promotion

- Best for: Artist / Labels

Platinum Package:



6 Weeks Campaign
25,000+ Serviced Blogs/E-magazines
Professional Press Release Write up
Social Media Marketing
Articles, News Spots & Press Coverage
Youtube PPC
Radio Plugging
Club Promotion

- Best for: Artist / Labels
Secure payments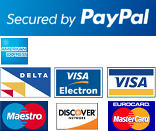 License Agreement
License agreement