About Platinum Package:
6 Weeks Campaign
25,000+ Serviced Blogs/E-magazines
Professional Press Release Write up
Social Media Marketing
Articles, News Spots & Press Coverage
Youtube PPC
Radio Plugging
Club Promotion
Best for: Artist / Labels
Platinum Package is the number one option for well-established and successful record label who really wants to dominate even further in it's niche. In this package you are getting yourself into high quality PR evolution with whooping 25k blogs and magazines exposure, amazingly made professional press coverages and write ups, with all the social media clarified and used to market including Youtube PCC, radio plugging and club promotion is of course included. Become of the best recording labels in the world with Urban Dubz Platinum Package, this option is also recommended for fast fame exposure for artists with great skills and talent.
Music PR Packages comparison:
Bronze Package



6 Week Campaign
500+ Serviced Blogs/E-magazines
Professional Press Release Write up
Social Media Marketing
Articles, News Spots & Press Coverage

- Best for: Artist

Silver Package



6 Weeks Campaign
3000+ Serviced Blogs/E-magazines
Professional Press Release Write up
Social Media Marketing
Articles, News Spots & Press Coverage
Youtube PPC
Radio Plugging

- Best for: Artist / Labels

Gold Package



6 Weeks Campaign
10,000+ Serviced Blogs/E-magazines
Professional Press Release Write up
Social Media Marketing
Articles, News Spots & Press Coverage
Youtube PPC
Radio Plugging
Club Promotion

- Best for: Artist / Labels

Platinum Package:



6 Weeks Campaign
25,000+ Serviced Blogs/E-magazines
Professional Press Release Write up
Social Media Marketing
Articles, News Spots & Press Coverage
Youtube PPC
Radio Plugging
Club Promotion

- Best for: Artist / Labels
Secure payments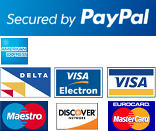 License Agreement
License agreement