-2006 년 가장 강력한 하드 코어 테크노 샘플
-매우 단단하고 소음이 심한 소리
-드럼, 킥, 루프, 효과, 신디사이저, 패드, 텍스처
-크기 : 1GB
-사용 가능한 형식 : WAV, AIFF
하드 코어 샘플 침입-하드 코어 샘플, 하드 코어 루프 및 사운드
About Hardcore Samples Invasion

THIS IS A SET OF 2006 MOST POWERFUL HARDCORE & HARDSTYLE SAMPLES ! This is really Large Hardcore Sample Pack! Thanks to them you can build wholly professional, crushing and horrifying tunes. The pack features a vast array of sounds, from hardcore kicks, hi-hats, crash, snare drums, claps through synthetic lines, hardcore sequences up to dark and grim pads and sound effects. It is a sample set that is never passed by unnoticed. If you are thinking about empowering your music with hardcore tunes, read on.


More info
With 'Hardcore Samples Invasion' you are able to create whole pieces of music. For a good start, you have a nice selection of kick samples, in hardcore style of course, in the number of 250. Ones are a bit traditional – distorted, others are filtered, and still others are totally devastating, a genuine music slaughter-house. Everything is in its right place for you to fit the samples conveniently to your needs. Further we have quite a number of the remaining percussion: 116 claps, 212 cymbals, 86 snares. But this is only the beginning. For sure you will enjoy the fact that the major part of this sample-pack are synthetic lines. In Hardcore Samples Invasion you'll find 280 sharp, devastating and horrid hardcore sequences, and 860 more melodic loops. Another advantage is that you get the dry as well as the wet version. Therefore you can as good as use the ready-made solution or add your own, favourite effects. We also added some 72 interestingly sounding techno synths samples. They enable you to create your own sequences. So, it does not matter if you search for ready-made patterns or you want to follow your creativity, for sure you will find something for you in this pack. The main part is complemented nicely by dark pads, some horror soundtrack-like backgrounds and best quality sound effects(in hardcore style).


Summary
Hardcore Samples Invasion is a sharp-edged, devastating and horrifying slaughter nicely combined with melodic synthetic lines and mysterious textures. Recommended for hardcore, grabber and heavier hardstyle tunes. If you really are in need for extreme experience, we encourage you to purchase this sample pack.


Specification
2006 most powerful samples for hardstyle, hardcore, gabber music
Possible building whole tunes from scratch only on the basis of this sample pack
Wide range of samples: drums, sounds, fx, synths, loops, pads, textures
Very powerful, heavily distorted and devastating sound
Size: 1 GB after unpacking
Available Formats: WAV, AIFF
Hardcore Samples Invasion Content:
Bassdrums [250 samples]
53 Bounce Kicks, 98 Distorted Kicks, 22 Extreme Kicks, 41 Filtered Kicks, 36 Hard Kicks
Claps [116 samples]
74 Claps Long, 42 Clubby Short
Cymbals [212 samples]
46 Closed Hi-hat, 20 Crash, 92 Open Hi-hat, 54 Rides
Hardcore Loops [280 samples]
72 Hardcore Loops 142 BPM, 152 Hardcore Loops 142 BPM Wet, 56 Hardcore Loops 144 BPM
Synth Loops [322 samples]
68 Hardcore Leads 142 BPM, 18 Hardcore Leads 144 BPM , 56 Hardcore Sequences 142 BPM, 45 Hardstyle Leads 142 BPM, 135 Hardstyle Sequences 142 BPM
Synth Loops Wet [538 samples]
148 Hardcore Leads Wet 142 BPM, 108 Hardcore Sequences Wet 142 BPM, 64 Hardstyle Leads Wet 142 BPM , 218 Hardstyle Sequences Wet 142 BPM
17 Dark Pads
13 Dark Textures
100 Fx Sounds
86 Snares
72 Techno Synths


In total: 2006 MOST POWERFUL HARDCORE & HARDSTYLE SAMPLES !
안전한 결제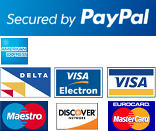 콘텐츠 다운로드
Hardcore Samples Invasion WAV - 833.76MB
라이센스 계약
라이선스 계약
이 상품을 구매하신 고객은 다음도 구매하셨습니다: