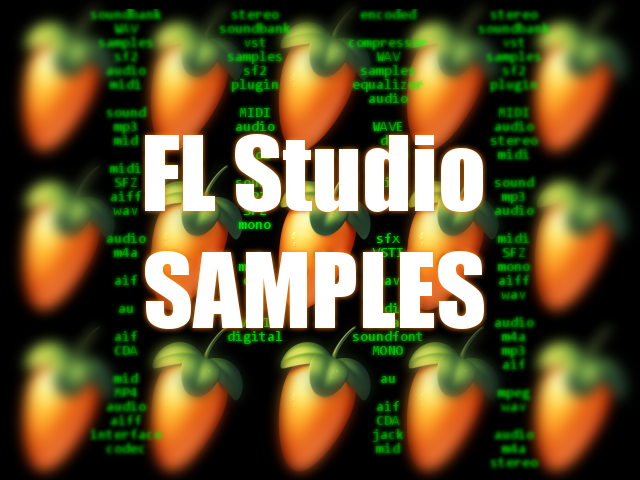 FL Studio, some of us can even remember the former name, comes with a set of samples. Even though these are carefully picked sounds, it's not enough to create modern music. Unless of course, you find more samples for your FL Studio samples productions.
FL Studio is all about samples
Yes, that is a fact. Many other DAWs are focused on recording sounds. FL Studio seems to be designed to work with samples. That is why this particular software works so great for electronic genres creators. So we have many FL Studio lovers who create music in so many styles from Hip Hop and Triphop, through Dub and Dubstep, not to mention House, Techno and other EDM related styles.
All these music styles have certain things in common:
Rhythm
A large part of music productions comes in 4/4 measure. This means that in one bar we can count four strong hits. The tempo is of course something that we put aside. Workflow in FL Studio supports that perfectly: if you create a new project, your default measure is 4/4. and the bars are grouped in fours. On the top of that, most available samples are either one-shots or music loops taken from 4/4 songs or at least recorded with that purpose in mind.
We all know rhythm is the backbone of each tune. What I can recommend you at this point is looking for some good FL Studio drum samples. FL Studio samples that are bundled with your software are enough as a learning material. The more you work with them, the sooner you realize that they are not enough.
In FL Studio samples are 90% of your success
As said in the beginning. This works in both ways: As the samples are designated to work in your DAW, the software should be (and is) designated to work with FL Studio samples. The simplicity and focus on working with already recorded sounds are what made FL Studio so popular.
Next year Image-line will celebrate 20th anniversary of FL Studio by changing the software name from 12 to 20. For all these years many artists created even more hit songs. Asked about their favorite software they respond often "Fruity Loops!" and they mention that this is their main DAW for several years now.
No wonder many new users choose to buy FL Studio to start making music. Are you a Fl Studio fan too?