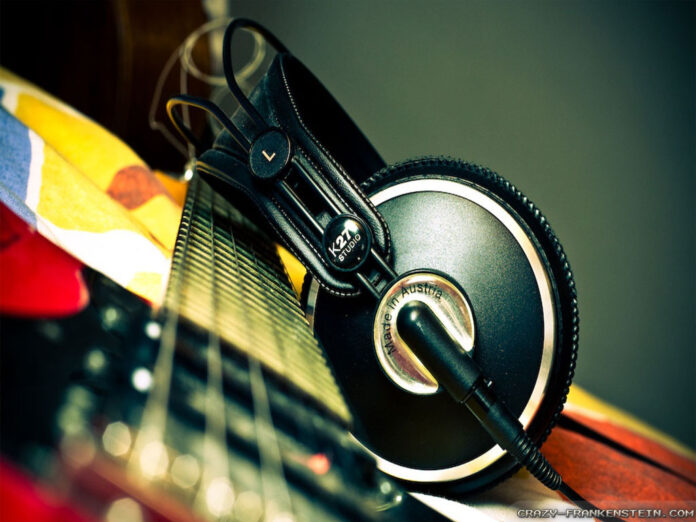 Can you feel the music, love to create something new, you are going to compose your own music but you do not know how to start, how to equip your studio, make it well suited for production and avoid spending a fortune for it? In that case it is a perfect place for you, because in this article we are going to help you in choosing the equipment which will allow you to become a professional DJ. We will point out the most important equipment but the manufacturer's choice we will leave you because there is so much choice on the market which is only depending on your budget.
In times of the computer science it is obvious that you cannot do anything without a computer. It is essential to your computer has 2GB of memory and if you can afford you should equip your PC with 120GB hard drive. The processor should be sufficiently fast to keep you comfortable control of the process of creating your music. When it comes to CPU you should choose at least Intel Core 2DUO (2GHz or equivalent).
The players are also necessary to become a DJ. We can choose between CD players which are able to store a lot of data and turntables. You will need at least two.
Career of a professional DJ is not possible without a mixer. Thanks it you can mix music from few players in the same time and sync the beat. It would be useful, if the mixer will be equipped with several tracks, effectors, microphone input and sampler. Companies which sell mixers are very various as well as models which they sell. It is up to you to choose the appropriate mixer according to your needs and budget.
Can you imagine a DJ without headphones? I must admit that it would be a pretty funny view. Headphones are needed to have an ability to start the next song on his mixer. You can choose between headphones with or without cable. In the last case, you need to pay attention to the range of headphones and their autonomy. But be careful while using this equipment: level of sound pressure and length of exposure to the sound can be dangerous. This matter will be deal in a further article.
To equip your home recording studio, you have to deal with the purchase of your MIDI keyboard. It is essential for you to use it as an interface. When it is connected to a computer via a USB cable, it controls the software. It enables recording of notes automatic in the sequencer, which allows you to work much faster than with a mouse. For beginners a MIDI keyboard with 25 keys is enough, while for the more experienced keyboard should have at least 61 keys. However, the ideal choice is a keyboard with 88 keys, the best when it comes to this kind of equipment.
For a truly professional sound quality, you need to expect in your budget the purchase of studio monitors. There you have a choice between multimedia speaker systems and studio monitors. The first ones are much cheaper, but if you are deciding to buy them, you need to pay attention to the bass sound. The Studio Monitors are a lot more expensive, but they are also more efficient and allow you to mix your music according to your taste. Thanks to them, you may hear well all the details of your tracks. Good advice to remember: test it on at ear level.