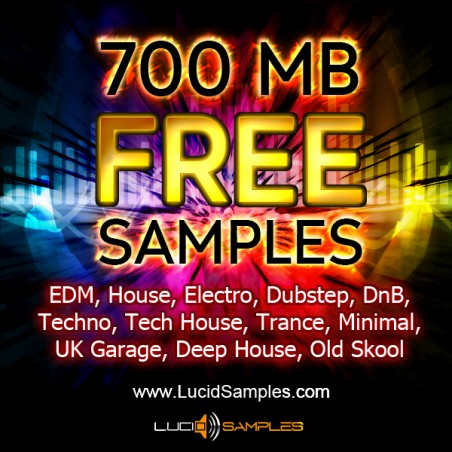  
- 700+ Free Samples and Loops
- Last update: December 2020
- Free Loops, Drums, Synths
- Free Sound Effects
- Free Dj Samples
- Suitable for any dance/ electronic/ urban genres
- Formats: WAV, Apple Loops, Rex2, Midi
Free Dj Music Production Samples and Loops, Download 700 MB Free Sounds
About 700 MB Free Samples Loops Dj Music Production Tools
Last update: December 2020!

Updated in 2020:

- Steel Strings Guitar Major - 3 guitar licks
- New quality of Cut Vocals Party
- Top Club Drums 2020 Edition
- Better quality of some samples (e.g. Cut Sax Party, Hardstyle Midi, House & Garage Basslines, Ultimate Power Synths, Ultra Kicks Vol. 2)

This promo sample pack includes 700+ sounds and loops from our sample packs. We dedicate these samples for all music producers and djs, who create modern or old skool music. The contents of this pack can be used to create any dance/ electronic/ urban music like EDM, techno, dance, house, electro, dubstep, trance, minimal, deep / tech, hardstyle, industrial, ambient, electronic, hip hop, pop and other music genres.


This updated pack contains many remastered samples in 2017-2020.


Formats: Wav (mainly), Apple Loops, Rex2, Midi


Samples come from:
95 BPM Industrial Techno Pack
1000 Reverse FX
1000 Sfx Production Tools Vol. 1
Back To 95 Vol. 1
Back To 95 Vol. 3
Balkan House Mafia
Complete Trance Vol. 1
Complete Trance Vol. 3
Cut-Vocals Party
Deep House & Nu Garage One Shots Bundle
Deep House Progressions
Deep Tech Elements
Dirty Dutch House Loops
Dirty House Club Drums
Drumtronic
EDM Drops Vol. 1
EDM Drops Vol. 2
EDM Magical Pads
EDM Risers & Falls
Frose Instrumental Beats Vol. 3
Funktronic Loops
Get Dark N Nasty Electro
Hands Up Melodies Vol. 1
Hardstyle Fx
Hardstyle Kicks
Hardstyle Midi
Jeremy Sylvester Producer Sound Library Vol. 1
Killah Sounds
Large FX Collection
Love House - Deep n Soulful V2
Minimal Heaven vol. 1
Percussion XXL Pack
Pirate MC Vocals - Melanie Jane
Psygate FX
Pumpin House Elements
Ray Diaz Latin House Tools
Sex Weed Deep Tech
Socafrica Latin House Tools
Sounds Of Nu Skool Garage
Steel Strings Guitar Major
Techno Elements
This is Future Garage
This Is UK Grime Fever
Top Club Drums 2020 Edition
Ultimate Power Synths
Ultra Kicks Vol. 2
Vinyl Cut Chords


in total: 700+ free sounds and loops.


Type of samples:
Drum Samples - kicks, snares, claps, cymbals, hihats, crash, rides, toms, synth drums, minimal drums, drumsounds.
Drum Loops - dance, house, techno, trance, deep/ tech, electro, minimal, uk garage, funky, hip hop, classic house, electronic drum loops.
Percussion - ethnic and world percussion, bongos, congas, shakers, cowbells, tambourine, timpani, metallic, minimal percussion sounds.
Sound Effects - sweeps up, sweeps down, reverbkicks, impacts, reverse fx, cinematic sounds, science fiction fx, dj sounds, scratches, alarms, lasers, explosions, bleeps, downfilters, upfilters, noise fx, experimental, ambience and more sfx sounds.
Synth Samples - bass sounds, synth loops, leads, hooks, beeps, synthlines.
Loops Samples - bass loops, synth loops, pianos, rhodes, guitars, saxophone, drum loops
One Shots - chords, stabs, organs, pianos, basses, synths
Hard Sounds - hardstyle sounds and loops, hard effects, kicks, techno synths.
Midi Samples - hardstyle midi samples, house & garage midi sample
Vocals - hooks, phrases, vocal loops, vocal samples


Need more samples? Download our full sample packs.
Secure payments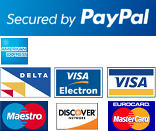 Download content
700MB Free Samples Loops Dj Music Production Tools - 632.27MB
License Agreement
License agreement
Customers who bought this product also bought: