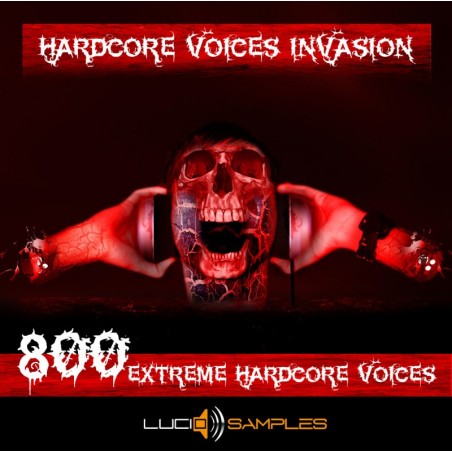  
- 800 unique hardcore vocals samples
- Types: phrases, words, loops, effects
- Stunning and powerful sound
- For use in Hardcore, Gabber, Noise
- Size: 598MB after unpacking
- Available Formats: 24-bit WAV, 24-bit AIFF
Hardcore Voices Invasion, 800 Hardcore Vocals and Hardcore Voice Loops
Hardcore Voices Invasion

THIS IS PROBABLY A COLLECTION OF 800 MOST POWERFUL AND ATTRACTIVE HARDCORE VOICES AND HARDCORE VOCAL SAMPLES IN THE WHOLE INTERNET!

You will find here words, phrases, loops, diabolical voices, screams, letters of the alphabet and numerals uttered in different voices. Each of the vocal tracks went through a painstaking process of preparation and perfecting, so that it sounds as intense and heavy as possible. The voices fit in the mix flawlessly, match in with other high-quality samples as well and give a special, defiant feel to the music. You cannot stay indifferent to such an attractive and unique hardcore samples collection! If you want something in your music that others don't have and cannot create, I recommend you Hardcore Voices Invasion!


800 of finely made and highly effective hardcore vocals, hardcore voices
Recommended for hardcore, gabber, noise, terrorcore etc. geeks
Knife-sharp, massive, noisy and spicy feel
Great addition to Hardcore Samples Invasion


* Drums and synth sequences used in the demo of this pack are from "Hardcore Samples Invasion"


Content:

Alphabet [52]
26 Alphabet Dark
26 Alphabet Power

Child [88]
22 Child
22 Dark Child
22 Noise Child
22 Power Child

Loops [188]
35 Phrases 150 BPM
134 Sequence 150 BPM
19 Words 150 BPM

Numbers [48]
24 Numbers Dark
24 Numbers Power

Phrases [353]
71 Dark Phrases
24 Lucid Phrases
71 Noise Phrases
71 Power Phrases
44 Psycho Phrases
72 Robotized Phrases

Sounds [71]
7 Ambient
5 Diabolic
28 Screams-dry
8 Screams-lucid
19 Screams-wet
4 Special


In total: 800 MOST POWERFUL HARDCORE VOCALS AND HARD VOICES!


Secure payments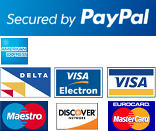 Download content
Hardcore Voices Invasion WAV - 555.19MB
License Agreement
License agreement
Customers who bought this product also bought: