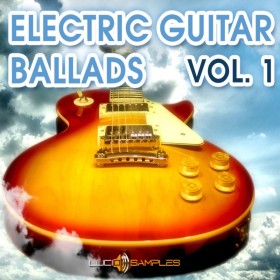 - 106 electric guitar licks
- 22 midi files
- Ballad-rock vibe
- Pure electric guitars sound
- Size after unpacking: 792 mb
- Format: 24-Bit Wav
'Electric Guitar Ballads Vol. 1' is a collection of 106 ready to use electric guitar licks. They have a calm ballad-rock vibe. Euphonious sound of pure electric guitars and engaging melodies...