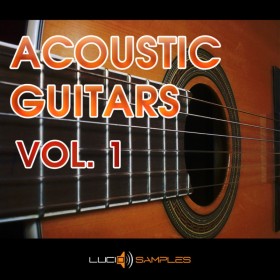 - 128 acoustic guitar licks
- 56 midi files
- Pop/ rock/ ballad vibes
- Size after unpacking: 734 mb
- Format: 24-Bit Wav

'Acoustic Guitars Vol. 1' is a collection of 127 ready to use guitar licks which have pop/rock/ballad vibes. Guitars sound pleasant to the ear and they automatically get the listener...