- 30 Urban Strings Phrases
- 60 Processed Version Phrases
- Suitable for Hip Hop, Rap, Trap
- Tempo: 50-88 BPM
- 1,25 GB of unzipped content
- 24bit-96kHz Wav Format
Urban Strings - 50-88 BPM String Samples Pack for Hip Hop, Rap, Trap
Urban Strings
Original string phrases available only from us, which we recorded to support hip hop, rap, trap artists, lived to be released under the name "Urban Strings". These dynamic, fast-attacking and strong-sounding string samples can be a mood-building addition or a leitmotif in your new beat. It wasn't planned, but after many trials we got 3 versions of the samples; normal, louder version with slightly enhanced reverb and a version with strongly enhanced reverb. Therefore, the entire pack contains 90 wav samples; 30 standard and 60 processed. Such enlarged content gives more possibilities and makes it easier to work on new beats.
Urban Strings is 1.25 GB of content in high-resolution 24bit-96kHz Wav. The tempo of the string samples is in the range of 50 to 88 BPM.
Drum loops from the demo are not included in the content.
Features:
- 30 Urban Strings Phrases
- 60 Processed Version Phrases
- Suitable for Hip Hop, Rap, Trap
- Tempo: 50-88 BPM
- 1,25 GB of unzipped content
- 24bit-96kHz Wav Format
Secure payments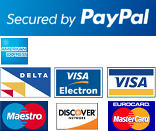 License Agreement
License agreement