- 4364 Instruments / Instrumental Samples
- Acoustic Instruments
- Classical Instruments
- Synthesizers Sounds
- 2,5 GB of data after unpacking
- WAV Format
Classic Hip Hop Instrumental, 4482 Wav Sample Instruments
About Classic Hip-Hop Instrumental
Classic Hip Hop Instrumental is a tool that will enable you to create complete instrumental lines. You will find here a scope of instruments like basses, keyboards, pianos, organs, guitars, ethnic instruments, wind instruments, classical instruments, strings, choirs, orchestral sounds and many synthesizers sounds. This mega-pack opens before you quite an enormous view for creating music; 2,5 GB of material in Wav format!
Samples created, among others, with:
Yamaha Motif
Akai MPC 2500
Casio CTK 5000
Akai S 1100
Korg D 888
Creating music with Classic Hip Hop Instrumental
In Classic Hip Hop Instrumental the majority of instruments comprise of few or more Wav samples of different pitch. It makes creating one's own melodies much easier and effective. All you need to do is to load/ import the Wav files of a given instrument in your favourite sampler and compose freely your own tune. In this way you can boast with creativity and never feel limited by a ready-made sequence. With a choice of instruments so varied, composing your music is a real pleasure!
Content of Samples
306 Asian Instruments
053 Atmosphere
668 Bass Guitars
171 Brass
091 Choirs
191 Flute
125 Guitars
568 Keys
088 Loops
172 Orchestra
391 Organs
084 Strings
388 Synth Basses
438 Synths
631 Vinyl Cuts

In total: 4364 Samples!
Size: 2,5 GB unzipped content!
Format: Wav
Producer: Frose
Secure payments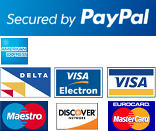 Download content
Classic Hip-Hop Instrumental WAV - 2137.35MB
License Agreement
License agreement
Customers who bought this product also bought: