About Gold Package:
6 Weeks Campaign
10,000+ Serviced Blogs/E-magazines
Professional Press Release Write up
Social Media Marketing
Articles, News Spots & Press Coverage
Youtube PPC
Radio Plugging
Club Promotion
Best for: Artist / Labels
Gold Package is pretty much what an artist and a well established label is looking for, a great well rounded PR campaign with fast and fruitful effects, the gold pack has everything what has silver, but in higher numbers in the same period of time, we are talking about ten thousand magazines and blogs, amazing press releases, radio plugging, official promotion in clubs with the biggest reputation on the globe. You can't go wrong with this package if you are looking for massive promotion campaign. You get a good price with Lucid Samples so don't hesitate and go for it !
Music PR Packages comparison:
Bronze Package



6 Week Campaign
500+ Serviced Blogs/E-magazines
Professional Press Release Write up
Social Media Marketing
Articles, News Spots & Press Coverage

- Best for: Artist

Silver Package



6 Weeks Campaign
3000+ Serviced Blogs/E-magazines
Professional Press Release Write up
Social Media Marketing
Articles, News Spots & Press Coverage
Youtube PPC
Radio Plugging

- Best for: Artist / Labels

Gold Package



6 Weeks Campaign
10,000+ Serviced Blogs/E-magazines
Professional Press Release Write up
Social Media Marketing
Articles, News Spots & Press Coverage
Youtube PPC
Radio Plugging
Club Promotion

- Best for: Artist / Labels

Platinum Package:



6 Weeks Campaign
25,000+ Serviced Blogs/E-magazines
Professional Press Release Write up
Social Media Marketing
Articles, News Spots & Press Coverage
Youtube PPC
Radio Plugging
Club Promotion

- Best for: Artist / Labels
Secure payments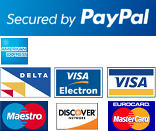 License Agreement
License agreement