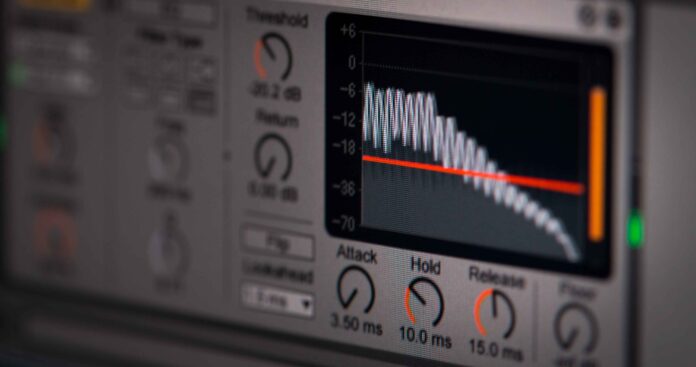 At first we're going to compare the most popular Digital Audio Workstations (DAW) of our questionnaire – Cubase and Pro Tools. These programs are also the best known in the Internet. Apart from really good reputation and possibilities, they are often the main workstations to work with sound. These programs are two of expended DAW's.
I must explain something for someone who didn't understand well the purpose of this article. This project isn't about the manual instruction or the producer's description of all functions, I also didn't want to find the best DAW ever.
The idea
Your task was to indicate three advantages and disadvantages of your DAW. Some of the answers were similar, so I tried to unite them to one general feature. I checked the prices on producer's websites, they refer to full, complete, native and the most current versions of these programs. You have to remember that users work on different versions of DAW's and different formats of samples, not always the most current. Apart from that, there are few things you have to know:
Sometimes it is possible to buy these programs cheaper (on popular websites)
For almost every program, there are several different versions – a more or less complex. The more limitations they have, the price is lower
Some producers offer free, less expanded versions of their programs with some audio interfaces
There are many possibilities of purchase DAW so if you want to get one of different versions of the program, you have to be patient and search it on your own. The prices can be significantly different so I decided to focus on complex version of each DAW.
Below you will find the answers about the two most popular workstations.
Group I – expanded DAW's
Advantages:
Compatibility with every interface
Testing before buying
Resonable price
Transparent interface
Does not load the system too much
Good for work with MIDI and VST
Media Bay –excellent tool to quickly manage all media
Increasing possibilities and better tools for audio edition
simple
stable
comprehensive and complete
cheaper than Pro Tools
Freeze function
intuitve
sufficient for the majority of tasks
LE version included in many interfaces
Better graphic design
Keyboard shortcuts and the possibility configuration
Built-in module "Vari-Audio"
The latency compensation
Good sounding plug-ins
Stable label – solid solutions are guaranteed
Popular in Europe – contact with foreign musicians is quite easy, there is a lot of information and tutorials in the Internet
Minimum failure
Possibility of using several mixers
Useful for each type f music
Rapid export session to trace .wav
Good for composing and production
Disadvantages:
Fuzzy and unreadable mixer view (you can not see both INSERT IGNOREs and sends)
Slumsy automation
Lack of Any routing
Inapplicable for beginners
Sometimes unstable
expensive
disparties between MIDI edition and an edition of audio
errors in 64-bit system
Not really popular in Professional studios
No Polish menu
Lack of Polish support and current instructions in Polish
Limitations of LE version
Lack of comfortable browser
Uncomfortable typing MIDI
Unclear graphic interface
Long waiting for project
narrow field to draw – problems with precision on Timeline
solo (Or mute) activates a path with shipping also on receiving channel
burdensome to operate sliders Zoom In and Zoom Out
scrolling bars while maximizing windows
low- quality virtual instruments (in previous versions of the program)
cluttered with unnecessary audio functions
tiring colors
duty of paying for each update
difficult to configurate
lots of hidden options
Media Bay in a separate window
Does not reconize some of MIDI keyboards
Does not reconize soe of devices
Lack of step sequencer
Uncategorized specific plugs
Incompatible with some sound cards
"Inflexible" MIDI editor
Slow
Problemating support for mulitiple monitors
Lack of possibility to buy previous versions
Necessity to adjust all options to your preferences
Difficult to use without manual instruction
Takes a lot of memory, require really good computer
Problems with ASIO
Problems with some MIDI – controllers
Big monitor is needed for comfortable work
Inability to create CD-Adio z ISRC and DDP at once
worse workflow than in other DAW's (Reaper or Pro Tools)
low- quality eLicenser
Lack of export to FLAC
Inability of export individual regions
Limited options of grouping channel
Lack of mobility of license
Weak notes editor
Low intuitive correction of the intonation
Small number of dynamics/ effects processors included with the program
Instability of VST Bridge
Poorly developed functions "Humanize" in MIDI (in comparison with other programs)
Difficulties with using side-chain compressor for plugs in VST 2 version
Low developed: beat detector, time wrap and other DJ- functions
Now, we are moving to second expanded program.
Advantages:
The biggest and the cleanest of all DAW's I know
Transparent graphic design
free routing
great notation module integrated with MIDI
comfortable audio and MIDI edition
high quality of virtual instruments – Hammond B3, Mini Grand Piano, Boom
free sampler Structure
lots of logical shortcuts
popular all over the world
easy to use
reputable
fast
stable
considered
functionality (both audio, MIDI and video material
good post-production
compatibility with every interface working with ASIO or Core Audio
good algorithm Elastic Audio
good quality of deck plug-ins
possibility to change tools on toolbar (we have at hand the tools needed)
manual assignment of available voices (in HD)
great for assembly materials
excellent editing Smart Tool
resonable prices and complex interface packages M-Audio and PT MP9
great technical support
a forum DUC full of information
buying some interfaces (ex. Eleven Rack) we're getting full version of PT 10 for free
it's all you need
possibility of getting a certificate of your Pro Tools abilities
Works well on Mac and PC
great free channel strip with EQ, compression, gate and filters (PT 10)
Good for Multi – track recording
Low latency
Ready to work with outboard
Great and editable colors
Good for work with video
Presence of Time Code
free simulation of guitar amps (Eleven Free plug-in),
brilliant instrument Xpand
Disadvantages:
quite expensive
paid updates
difficult for begginers
big limits in incomplete versions
necessity of using computer to use VST plug-in
not really intuitional
necessity of interface and iLok, to turn on the program (MP9)
uncomfortable MIDI edition
errors of unknown orgin
really burdensome for computer
Lack of maping Program Change system General Midi ex. To Xpand colors
Notes editor should be more developed
Lack of good, free drums in virtual instruments section
No polish version
Inability to configure shortcuts
No support for polish OSX language (errors with some plug-ins)
Small number of free RTAS and AAX plugs
Incompability with certain interfaces
Lack of possibility to mix offline
no 64-bit version
problems with iLok
hostile policy of Avid company
not the best configuration with MIDI by HUI
PT 10 on PC compatible Orly for Win 7 (no support for XP)
Unclear for more advanced functions
This is the first set. Please, don't make the decision based on number of disadvantages. There were lots of similar answers but I've found some false opinions. Taking into account the fact that I know Pro Tools well, I could check all answers and add something.
The opinion
Some time ago I've tried Cubase, Pro Tools is used intensively for many years. I don't know DAW Cubase well, but if I had to value them, I'll give them both 8,5/10 points. They are professional, solid, expanded digital audio workstations which could satisfy everyone. These programs are for people, who work with them professionally and know their tools well, who are able to pay for purchase and updates. That's all we can say about them.
Sometimes we can find weird wars between users of these programs on the web, it's quite silly, but no one can fix it. These quarrels are often between people with small experience who simply don't know all possibilities of the other program. Unfortunately, both of them require time to acquaint all abilities and tools. Reading the instruction is always necessary, even if our DAW isn't so expanded.
To sum up, you have to remember: the DAW program is the best if you're satisfied.