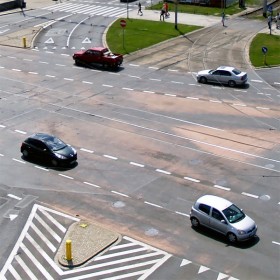 - Main crossroad sounds (13:14)
- HD surround sample!
- 24bit / 96 kHz wav file
- Stereo and surround formats
- Sounds of city center, trams, cars,
street traffic, car horns, motorbike
The hour of the greatest traffic on the main crossroad in a big city. Intense street traffic, noise, hum of the city, many vehicles passing from different directions. The recording lasts...