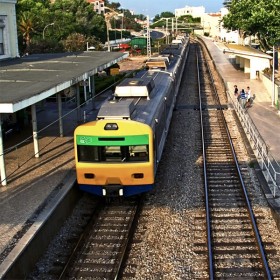 - Passing train sound (2:02)
- HD surround technology!
- 24bit / 96 kHz wav file
- Stereo and surround formats
- Sound of a train, horn,
loud arrival, train stopping
Bus station in the day-time and average traffic intensity. Recording contains sounds of buses passing from different distances (closer and more distant) as well as just the background sounds of...