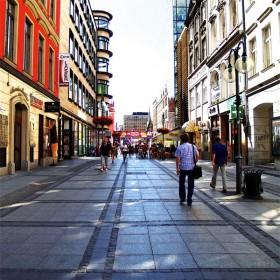 - Sidewalk sound (6:51)
- HD surround sample!
- 24bit / 96 kHz wav file
- Stereo and surround formats
- Sounds of people, hum, footsteps,
conversations, clock on the tower
A place near the market place. There are sounds of people walking and footsteps on wet surface coming from everywhere. Conversations are carried in many languages. Sometimes we can...