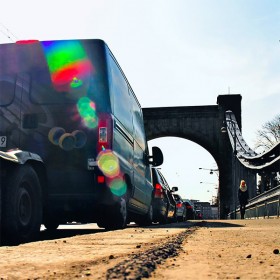 - Traffic on the bridge (10:03)
- HD surround sample!
- 24bit / 96 kHz wav file
- Stereo and surround formats
- Sounds of vehicles, horns, hum,
wind, rumbling, passersby, motorbikes
The recording was made on a bridge when the traffic was quite intense. We can hear passing cars, trams, buses and other vehicles. Sometimes there's a sound of cars pulling out or braking because...