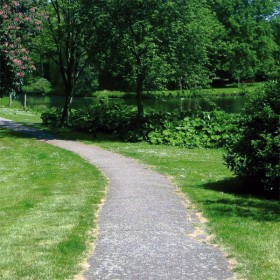 - Park and shooting range sound (8:07)
- HD surround technology!
- 24bit / 96 kHz wav file
- Stereo and surround formats
- Sounds of birds, trees soughing,
footsteps, insect, city background
The atmosphere of an urban park located near the shooting range. We can hear birds singing, people passing, dogs barking and gun shots from a shooting range. We can also hear quiet urban hum...