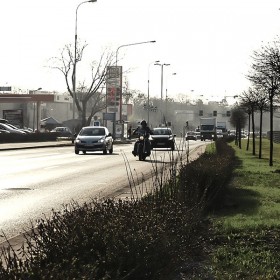 - Ring road traffic sound (13:15)
- HD surround sample!
- 24bit / 96 kHz wav file
- Stereo and surround formats
- Sounds of motorway, cars, noise,
hum, screech of brakes, truck, bus
13 minutes of noisy motorway. We can hear many sounds of rushing vehicles: from the ordinary cars to trucks. Large intensity of traffic and noises on the afternoon hour...