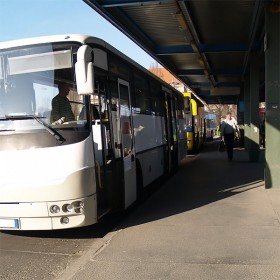 - Bus station sound (6:11)
- HD surround technology!
- 24bit / 96 kHz wav file
- Stereo and surround formats
- Sounds of buses, car screech, people,
engine whir, opening door, footsteps

Intense traffic on a bus station. We can hear buses, passengers, footsteps, conversations and other bus station's atmosphere sounds. Passangers conversations are usually in the background of...