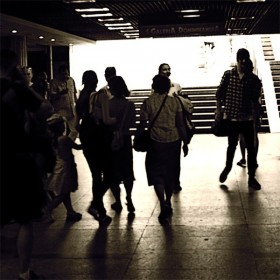 - Underground passage sound (6:54)
- HD surround sample!
- 24bit / 96 kHz wav file
- Stereo and surround formats
- Sounds of conversations, footsteps,
high heels, rumbling, murmur, laughter
Crowded underground passage in the city center in the afternoon. We can hear many people walking around and talking with each other, footsteps on a firm surface of different kind of shoes...