- Busy Roundabout sound (13:02)
- HD surround technology!
- 24bit / 96 kHz wav file
- Stereo and surround formats
- Sounds of city traffic, car horns,
braking, bus, motorbike, engine whir

Full street traffic in the afternoon on a congested roundabout. We can hear passing vehicles of many types: from small motorbikes to big trucks. There are beeps, brake screeches, squeal of tyres...
Roundabout Traffic Sound Effect, Stereo and Surround Wav File
Full street traffic in the afternoon on a congested roundabout. We can hear passing vehicles of many types: from small motorbikes to big trucks. There are beeps, brake screeches, squeal of tyres and other interesting sounds. This recording is 13 minutes long and it contains many interesting audio material.


Details and specific sounds

00:40-01:20 - motorbike, engine whir, stepping on the gas
01:03-01:05 - long sound of a beep
01:04-01:12 - truck passing
01:20-01:22 - car horn
01:53-02:05 - motorbike leaving
02:16-02:23 - motorbike passing
02:57-03:25 - street traffic background
03:30-03:50 - truck passing quite closely
05:18-05:35 - arrival, short stopover and departure of the bus
05:50-05:55 - characteristic whir of an engine
06:15-06:55 - few vehicles noisily passing
06:45-07:00 - another motorbike passing
08:15-08:21 - a beep and quick passing of a car with small squeal of tyres
08:21-08:22 - beeping in the foreground
10:20-11:15 - more quiet part of the recording, street traffic ambient
10:42-10:44 - brake screeches or squeal of tyres
12:45-12:48 - long squeal of tyres

Total time: 13:02
Secure payments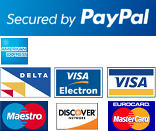 Download content
Busy roundabout [binaural] - 435.89MB
License Agreement
License agreement