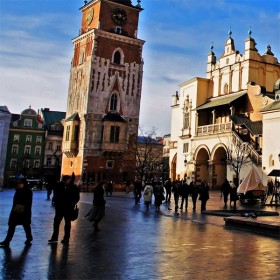 - Marketplace sounds (13:20)
- HD surround technology!
- 24bit / 96 kHz wav file
- Stereo and surround formats
- Sounds of conversations, buzz,
singing, hustle, children, passersby
In this evening atmosphere we can hear hustle and bustle of people on the marketplace of a big city. People are talking in many different languages, they're laughing and walking around...