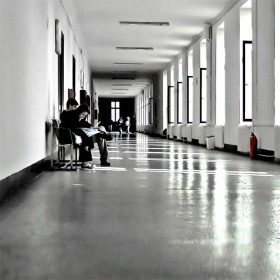 - College corridor sounds (10:01)
- HD surround technology!
- 24bit / 96 kHz wav file
- Stereo and surround formats
- Sounds of footsteps, cash dispenser,
creaking door, students, conversations

10 minutes recording of a college hall. We can hear quite strong reverberation of footsteps, door creaking and students' conversations which are sometimes blurred in the background and...