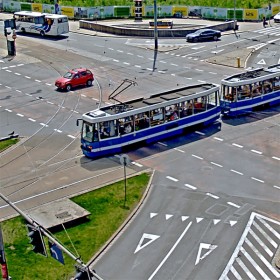 - Station and building sound (11:05)
- HD surround sample!
- 24bit / 96 kHz wav file
- Stereo and surround formats
- Sound of a locomotive, clattering,
train, announcer, rumbling, footsteps
The action takes place in a railway station during a thorough renovation. We can hear many sounds reflecting workers' actions: tools banging, clanging sounds, workers' conversations blurred...